Welcome To MMU's Audio Book Section:
This expanded anniversary audio edition of the perennially bestselling 7 Habits of Highly Effective People includes a new foreword read by Jim Collins, bestselling author of Good to Great; the final interview with Stephen Covey, read by his son, Sean; and a tribute to Stephen Covey, read by his daughter, Cynthia.
Twenty-five years, 20 million copies sold—a true book publishing legend! In Stephen R. Covey's seminal work The 7 Habits of Highly Effective People, a holistic, integrated, principle-centered approach revolutionized the way people solve personal and professional problems and go on to lead extraordinary lives. With penetrating insights and pointed anecdotes, Covey revealed a step-by-step pathway for living with fairness, integrity, service, and human dignity—principles that give us the security to adapt to change, and the wisdom and power to take advantage of the opportunities that change creates.
The 7 Habits—Be Proactive; Begin with the End in Mind; Put First Things First; Think Win/Win; Seek First to Understand, Then to Be Understood; Synergize; and Sharpen the Saw—are so famous and have been integrated into everyday thinking by millions and millions of people for one reason: They work. Covey offers life-changing advice on everything from leadership, time management, and teamwork to success, love, and taking control of your life. In taking his advice, you'll discover how the priceless wisdom of the 7 Habits still holds true after twenty-five years.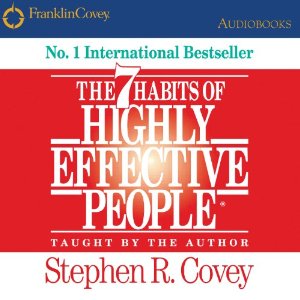 Celebrating the 75 anniversary of the original landmark bestseller How to Win Friends and Influence People, comes an up-to-the-minute adaptation of Carnegie's timeless prescriptions for the digital age.
Dale Carnegie's principles have endured for nearly a century. Since its original publication in 1936, his timeless classic How to Win Friends and Influence People has gone on to sell 15 million copies. Now, introducing new listeners to Carnegie's words of wisdom, comes How to Win Friends and Influence People in the Digital Age, a new guide for a new era.
Dale Carnegie could never have predicted the trajectory that new media would take, and the ways that the simple television screen would be adapted into computers and handheld communication devices. He didn't know the term "social media" and Facebook was something not even dreamed of in Buck Rogers cartoons. And yet his lessons remain relevant for everyone who communicates online today. In fact, with problems such as cyber bullying and email etiquette, we need Carnegie's help more than ever. Dale Carnegie and Associates, Inc. has re-imagined Carnegie's lasting lessons for this difficult digital age, reframing Carnegie's insights about communication, self-expression, and leadership. This book is a must-have guide for anyone who wants to find success on Facebook, Linked-In, Twitter, and any social media format today and in the future.