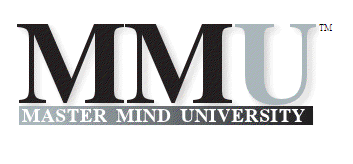 From the desk of: Joseph Mercado
To: Entrepreneur
Re: What Is Master Mind University?
Date: Tuesday, February 20, 2018 at 2:17 p.m.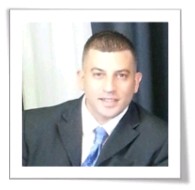 Dear Entrepreneur,
If you haven't heard the news yet, Master Mind University is the new learning portal to help people like you discover your true nature in life through knowledge, wisdom, and experiences.
What exactly is Master Mind University (MMU)…?
In this article, I will provide you with key important details.
Master Mind University is an online 'how to' educational portal which allows people from all over the world ages twelve to sixty-five and over to discover their passions, transition them into a profession, and become an entrepreneur. The reason is for independence and freedom from within.
It is strongly believed that people go through life not knowing what their passion is and what it is they love to do. People get stuck with what they don't like to do when it comes to work. The reason is because people feel the need to do what they were told in school or by their parents, follow the same path as mom and dad, or choose a direction they are conflicted about. Perhaps, because they felt there was no other way or simply didn't know how to change or didn't want to because of being stuck in their comfort zone.
It is also believed that critical information such as knowing the difference between liabilities and assets is not taught in elementary school, high school, college, or your local university.
Additional information includes: learning how to manage your thoughts, how to deal with real-time circumstances, and overall, tips on how to manage your life. Master Mind University will supply you with the opportunity to engage in positive information to help you develop a more positive mentality to enhance your life.
This is achieved through the 3 main channels within Master Mind University which include:
Spiritual Development
Personal Development
Business Development
You must develop yourself personally in order to become a professional. Your spirit must be right in order for your mind to be right. You will find difficulty in being successful if your mind, body, and spirit are not in-sync with each other. M.M.U. will help redirect your energies to become synchronized with your life.
Your influence from when you were a child has everything to do with how you see things in your reality today. Learning how to become an entrepreneur is becoming more popular in today's digital age, people of all ages.
Developing more entrepreneurs in this world is a big visionary mission for Master Mind University. This is true especially with the Internet at hands reach.
You have a lot of home based business owners and people who are taking control of their own destiny by creating their own economy. It is important in our generation as your regular nine-to-five job does not have the same security as it used to twenty years ago. Or, should I say for the past few hundred years.
You have to create your own economy and your own wealth. The wealth must start in your areas of development. To break it down further, you must be healthy in all areas of your life as best as you can in order to succeed. Success has various definitions to various people.
However, you must be successful with one key ingredient which is M.M.U.'s main belief system. The ingredient I'm referring to is honesty. You must be honest with yourself and people while living up to your obligations. This is true if you want to have good, strong, long lasting friendships.
Friendships are made based on the transfer of enthusiasm. In addition, when you know how to network your thoughts, market your mind, you are able to brand your personality to other people who surround your circle of influence. The more positive people you have in your circle, the stronger the magnetic field of positive energy becomes around you. It determines what and who you attract.
The concepts throughout M.M.U. reflect the information delivered to you as a student. Your classes are given through online video webinars. Master Mind University has gathered a team of educators for you to learn on the Internet. Each educator specializes in an area of life which is designed to help you with particular thoughts.
For example: If you like science and want to know more about Stem Cells, you will be able to register for a class with an educator who only provides information on stem cells.
Another important thought you must know about is that Master Mind University delivers positive information in the 4 following methods of education, which include:
Classes (60 to 180 minutes)
Courses (4 to 16 weeks)
Programs (3 to 12 months)
Workshops (1 to 3 days)
The choice is yours. You have the ability to become what you dream to be in your life. M.M.U. is a vehicle to help you reach your destination. There's no reason education should have you in debt up to your neck. You get a loan to go to school and regardless if you graduate, you're still responsible for paying off your loan.
How does that make sense? It doesn't. Why pay for pre-requisite classes that you have no use for in the future. Waste no time and get educated on the things you love and want to do right away with your journey.  It's your life, it's your time, and it's your opportunity!
Let M.M.U. work for YOU! It's Your LEVERAGE to LIFE!
To Your Online Learning Success,
Joseph Mercado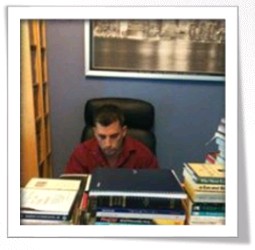 About the Author:
Joseph Mercado is the founder of Master Mind University. He is also a published author, speaker, and info product developer. With over 24 years of business experience, Joseph has gathered a team of elite educators to help influence you and inspire people around the world through online education. For more information about Master Mind University (MMU) please visit: http://MasterMindUniverse.net/wisdom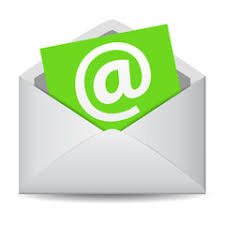 Have questions about this article? Send us an email by filling out the form below and click submit so we serve you.