Master Mind University Introduces MMU Educator Joseph Mercado with his entrepreneurial class entitled: How To Use The Law of Replacement To Strengthen Your Mind
So, if you're looking for a well educated professional who cares about your ability to think wiser, you need to meet and greet with Joseph today!
Want to know exactly how to deal with the negatives in your head?
Call or Text Now to Inquire or Enroll for His Course: (631) 494-4421 or email mercadoj@masterminduniverse.net and see if you qualify as it can be highly beneficial to your life as an entrepreneur.
Click here to discover more about The Law of Replacement.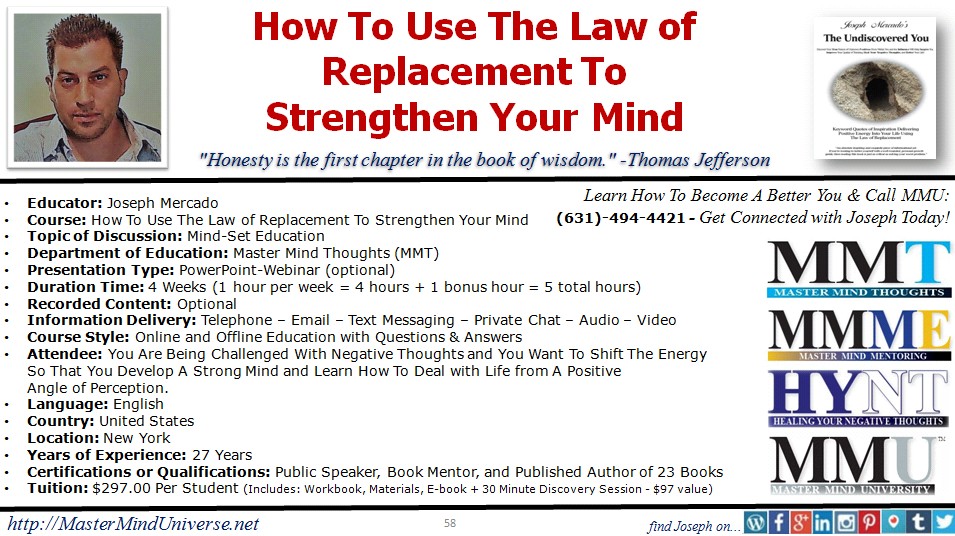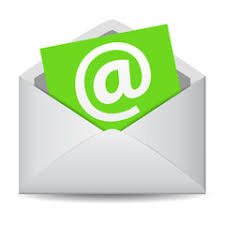 Have questions about the Law of Replacement course? Send us an email below and we will help you.