Wisdom from the Department of Master Mind Quotes (MMQ)
Title: BE THE CHANGE YOU SEE IN YOUR MIND
Keyword: Change
Universal Principle: Law of Transformation
Categories: Personal Development
Quote: "A person who commits to change is a person who is willing to make the necessary sacrifices it takes in order for internal and external change to take place." -Joseph Mercado
Educator at: Master Mind University (MMU)
Departments of: Personal Development
Universal Principle: Law of Transformation
Keyword #2: Change
Brain Chemicals Related: Dopamine and Serotonin
Food Source Chemicals Are Found: Almonds and Blueberries
Book #1: How To Heal Your Negative Thoughts
Color: Black
Self-Help Question: Are you ready to embrace positive change for your life
Allow MMU to help educate you with knowledge and wisdom.
To Your Greatest Success,
-Joseph Mercado
P.S. Learn how to become an independent entrepreneur through online education by visiting MMU:
http://MasterMindUniverse.net
Tell us what you think about this post in the comment section below…
Do you know someone who can learn from this educational post?
If so…
Please Share Master Mind University (MMU)
Thank You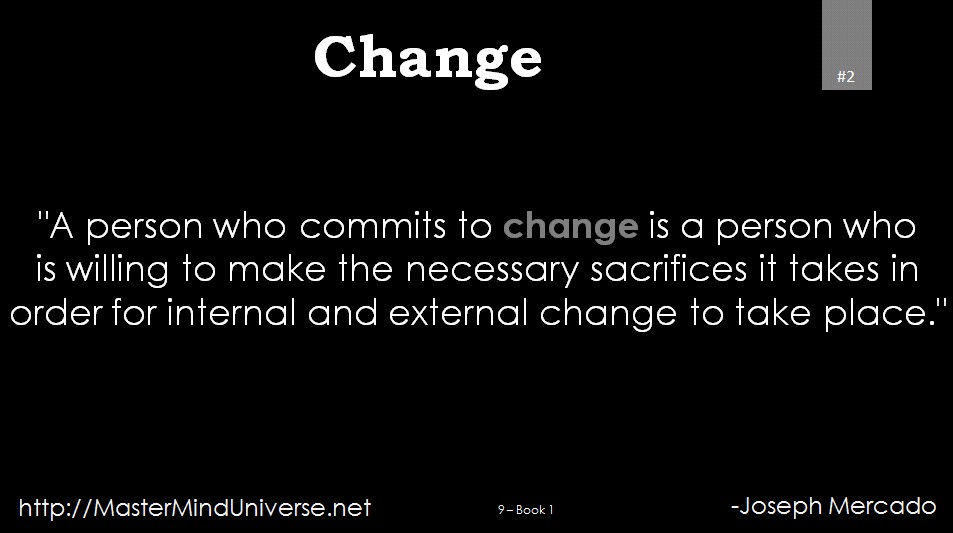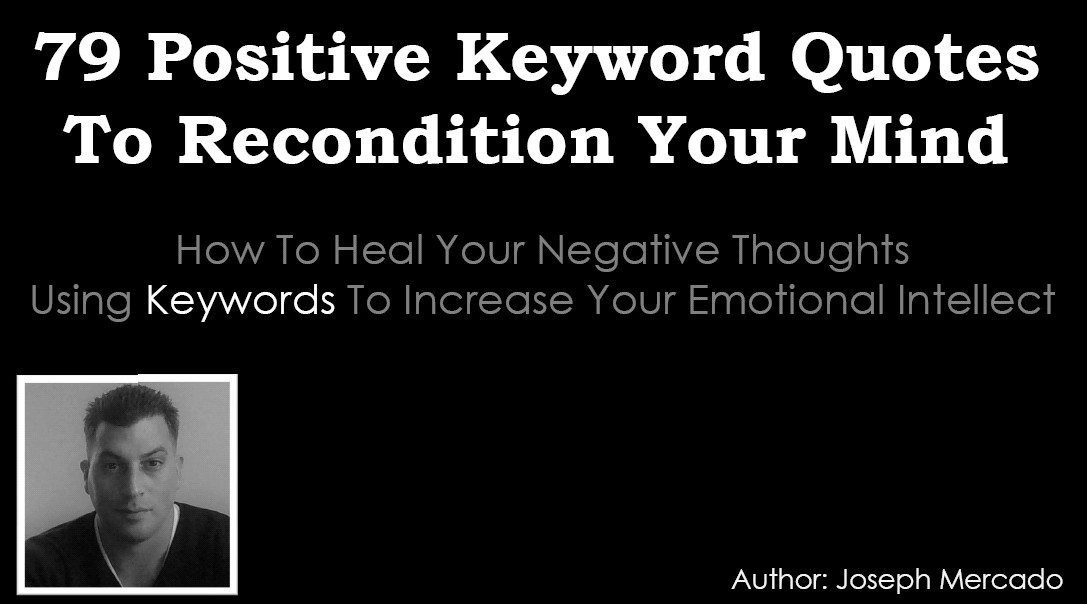 Have questions about Joseph's slide book? Send an email message by filling out the form below and a book representative will help you.